Look Familiar?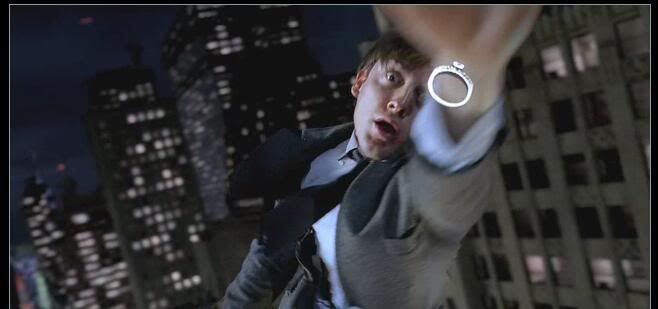 So I was watching the trailer for Spiderman 3 during Superman Returns (a day before anybody else), and I saw this scene. I thought to myself, hmm that looks familiar. So when I got home I watched it on my computer and gee, didn't I see this somewhere else? With almost the exact frame composition?
What they don't show you in the trailer is when the ring falls onto Frodo's, er I mean Peter's, outstreached finger and then he turns
invisible
, I mean he turns into Spiderman.